FAM JAM THANK-O-WEEN  SUNDAY OCTOBER 29th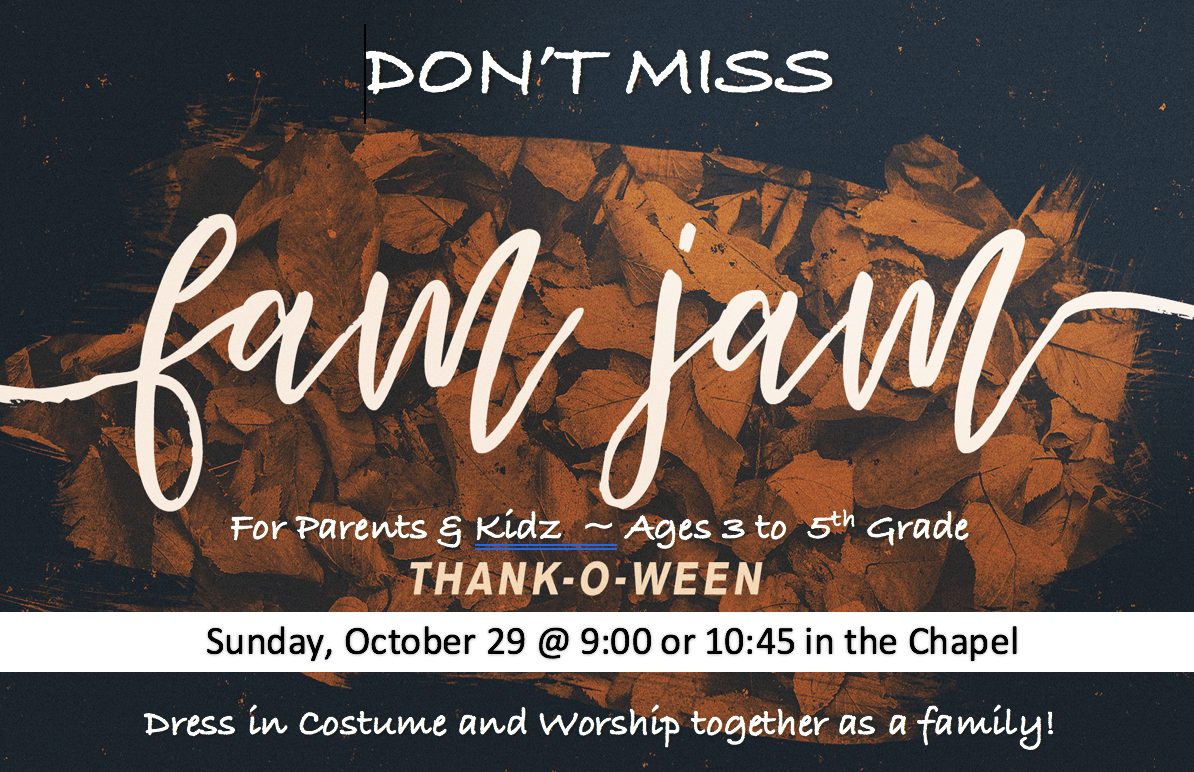 Think you know FAM JAM?? well, THINK AGAIN!  Bring your entire family (dressed in costume if you want to have even more fun) for a wonderful morning of worship as we learn together about GRATITUDE.  How else did you think we came up with a name like THANK-O-WEEN!  We'll be in the chapel at 9:00 and 10:45 am. Ages 3 up the 5th grade are invited to attend with their parents.  Music and teaching will be presented to engage all ages! 
Prizes will be awarded for best family costumes!  
TOGETHER WE PRAY  WEDNESDAY, NOVEMBER 1st

Together We Pray
Wednesday, November 1st  (Yes, we know Halloween was the night before, but why not start out November like this!) :)
6:30 – 7:30 PM (Dinner served from 4:30 to 6:15pm)
5:50 – 6:25 PM Family Game Time in Worship Center
6:30 – 7:10 PM Family Worship & Teaching w/Communion
7:10 – 7:40 PM Family Prayer Stations Throughout The Building
We'll worship together and be reminded of the importance of prayer in our lives and gain strategies to weave this into our family rhythms.  Don't miss out!  We will also celebrate communion on this evening,  Come ready to pray!