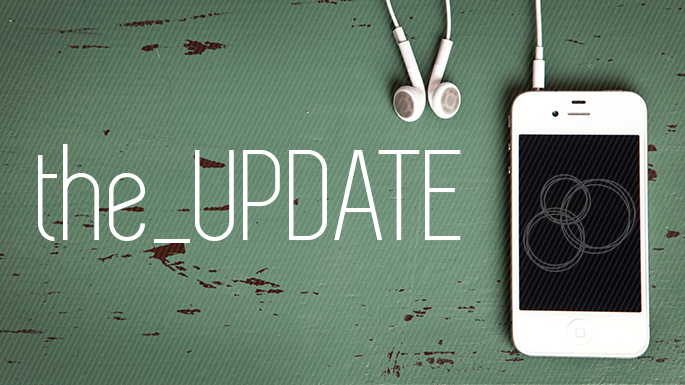 Welcome to the_UPDATE, your weekly source of information on everything happening at First Baptist Church Harvester!  Here's what you need to know for the week of Sunday, September 17.

Pastor Bob preached from Jude 12–16 in the fifth message of our series "Contend: A Study of Jude."
You can download the notes here and watch the message below.

We are hiring a new Media Manager. The person in this position will be responsible for the development and implementation of all graphic and video elements for all communication channels and venues at Harvester. If you are interested in the position, please send a resume, a graphic design portfolio, and a videography portfolio to Joey Wright.

Please join us for a Budget Forum this Sunday, September 17 in Room O-106 at 12:30 PM. This meeting will give you an opportunity to ask any questions regarding the proposed budget for the 2017–2018 fiscal year. Copies of the proposed budget will be available at the Worship Center entrances and the Information Center this Sunday morning.

If you are interested in learning more about Harvester or are interested in becoming a member, please plan to attend the next five sessions of the Discover Harvester Membership Class starting Sunday, September 24 at 10:45 AM in the Chapel. Please RSVP to Kim by September 21.

Our Tuesday morning prayer gatherings are starting back up beginning this Tuesday, September 19. Join us from 6:00–7:00 AM in the Worship Center each week to pray for our church, our community, and our world.

Our Resource Center has over 150 titles hand-selected by our staff, ranging from Discipleship to Marriage & Parenting. Stop by and browse on Sunday mornings before and after worship services.

Online giving is available! There are two ways to give online. If you would like to make a one-time payment on a Sunday morning, you can use the Online Giving Kiosk at the Information Center. If you would like to set up recurring payments or make one-time payments anytime from home, please visit fbch.com, click on the "Give" tab at the top, and follow the prompts to create a new account.

Are you familiar with the RightNow Media? Our church offers free access to this library with thousands of faith- based videos that you can access on your phone, iPad, computer, or TV. To sign up for an account, please stop by the Information Center this Sunday, or email Ryan.

Life groups are a great way for you to grow in your faith. We strive to build a dynamic community of believers that is constantly sharing life together by seeking life-changing relationships with Jesus Christ as well as intimate fellowship with other believers. We do this in environments conducive to life change by lovingly accepting one another where we are, and challenging one another to take the next step of living out our faith. If you're interested in getting plugged in to a life group, fill out a connection card at the Information Center or email Mag Somheil and we'll get you connected.