FAMILY SERVE DAY SATURDAY, OCTOBER 21st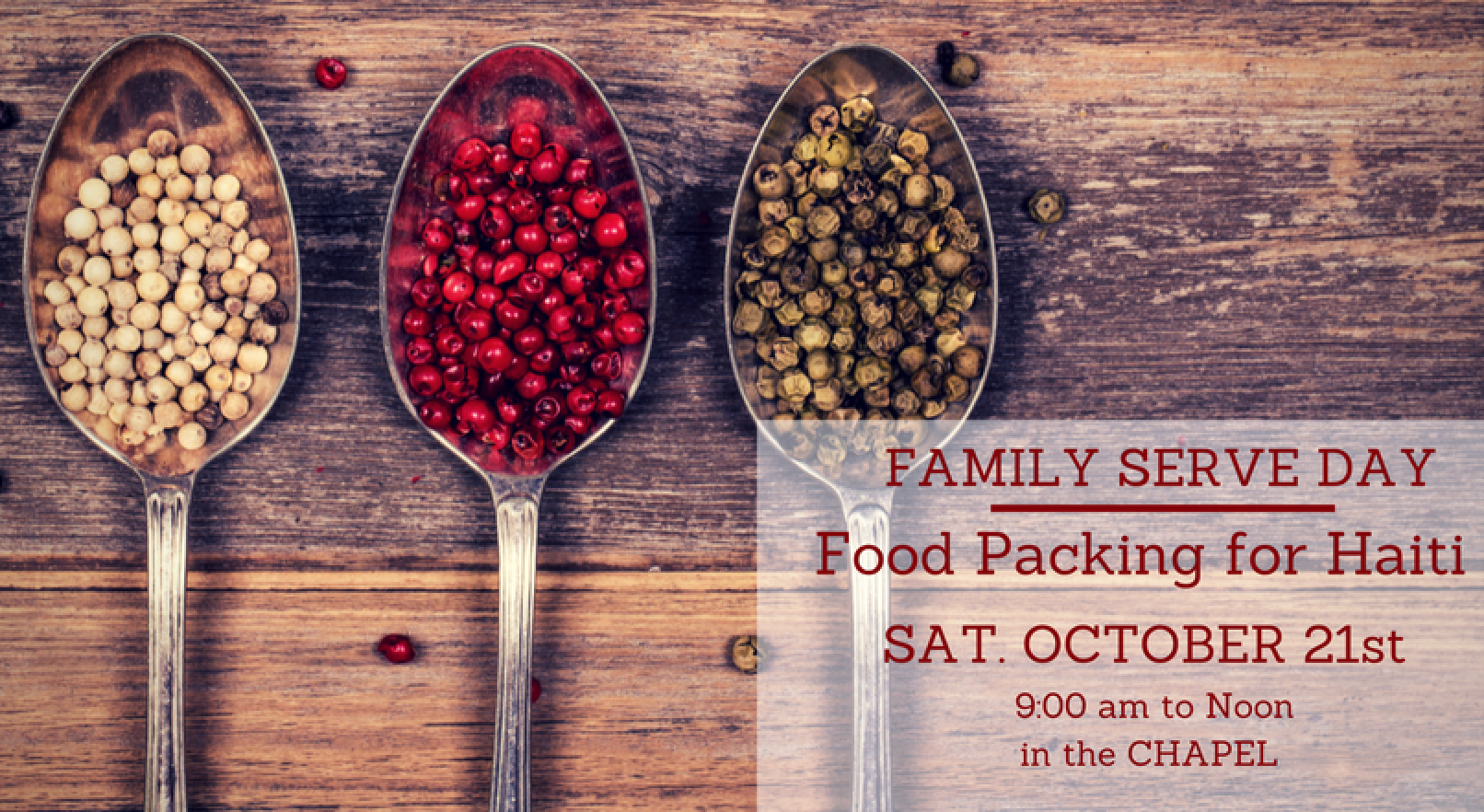 Bring your entire family to Harvester for a day of serving!  You can pack food in the chapel for Global Compassion or walk the streets of our surrounding neighborhoods to pass out door hangers advertising Trunk or Treat, and you can pray for our neighbors while you walk!  Lunch will be served at the completion of the work.  9:00 am to Noon!  See you there!  
TRUNK or TREAT  SATURDAY, OCTOBER 28th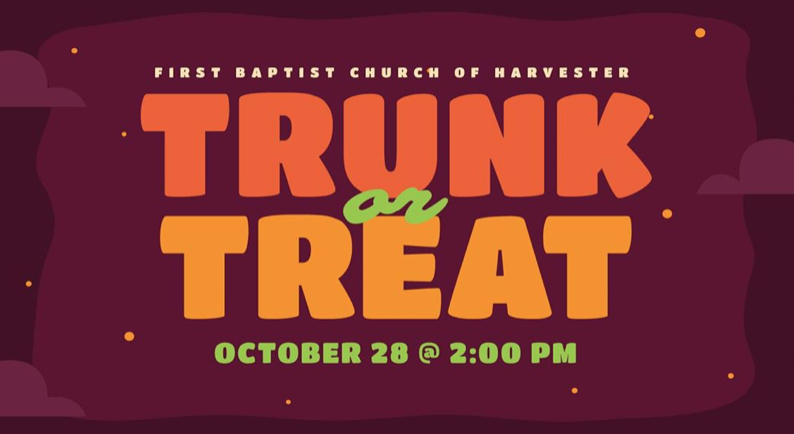 Harvester will be hosting another Trunk-or-Treat event for our community on Saturday, October 28 from 2:00–4:00 PM, and we need your help with collecting candy to hand out at the event! All donated candy can be placed in the marked collection bins located in the Atrium and in the Harvester Kidz check-in area this Sunday or it can be brought to the church office by Thursday, October 26th.  If you would like to help during the event or need more information please email mag.somheil@fbch.com
FAM JAM THANK-O-WEEN  SUNDAY OCTOBER 29th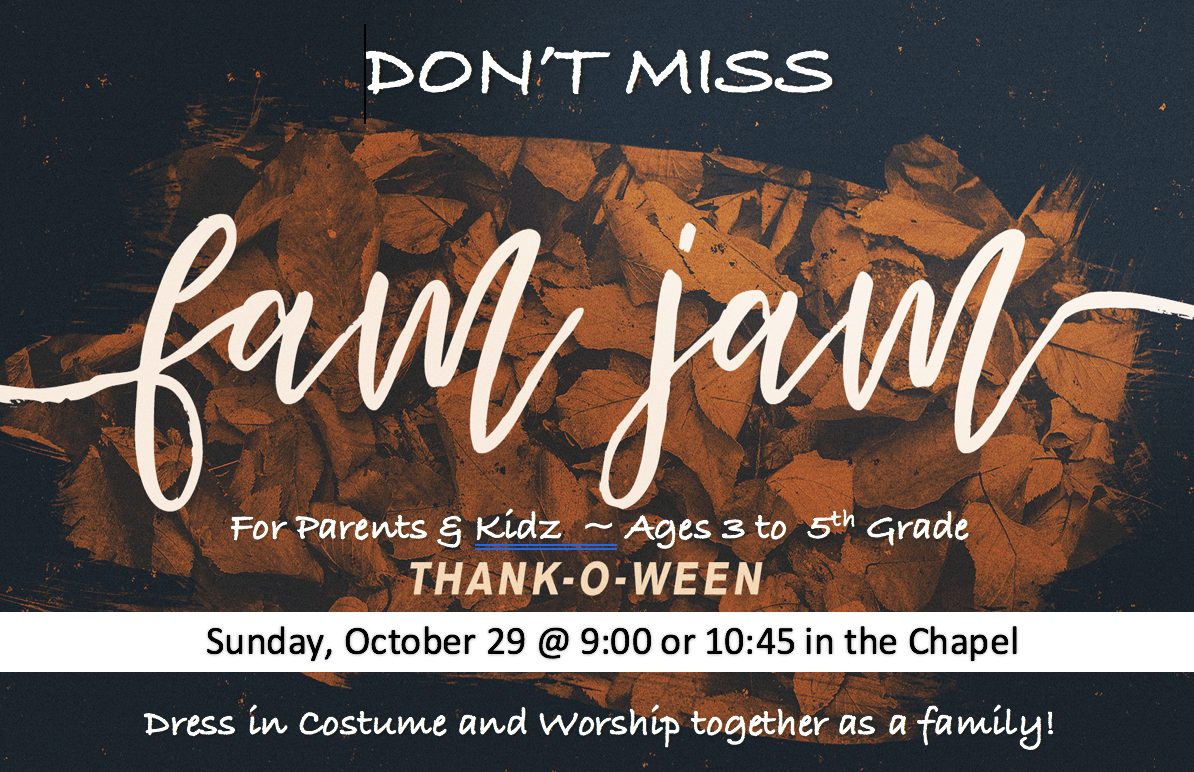 Think you know FAM JAM?? well, THINK AGAIN!  Bring your entire family (dressed in costume if you want to have even more fun) for a wonderful morning of worship as we learn together about GRATITUDE.  How else did you think we came up with a name like THANK-O-WEEN!  We'll be in the chapel at 9:00 and 10:45 am. Ages 3 up the 5th grade are invited to attend with their parents.  Music and teaching will be presented to engage all ages!  Prizes will be awarded for best family costumes!  
TOGETHER WE PRAY  WEDNESDAY, NOVEMBER 1st

Together We Pray
Wednesday, November 1st 
6:30 – 7:30 PM (Dinner served from 4:30 to 6:15pm)
We'll worship together and be reminded of the importance of prayer in our lives and gain strategies to weave this into our family rhythms.  Don't miss out!  We will also celebrate communion on this evening,  Come ready to pray!