On February 23, join thousands of business leaders across the country for a full 1-day retreat to hear from experts, be encouraged, and discuss how to connect your faith and work.
In order to communicate a complete and biblical picture of work and faith, we've defined eight tenets of the Work as Worship message:
1. God designed work before the Fall.
2. We are called to a mission.
3. The Church is the people — not the building.
4. Work impacts our perspective of God.
5. God uses work to impact communities.
6. All of life can be worship.
7. We don't work to earn God's favor.
8. Work as Worship, but don't worship work.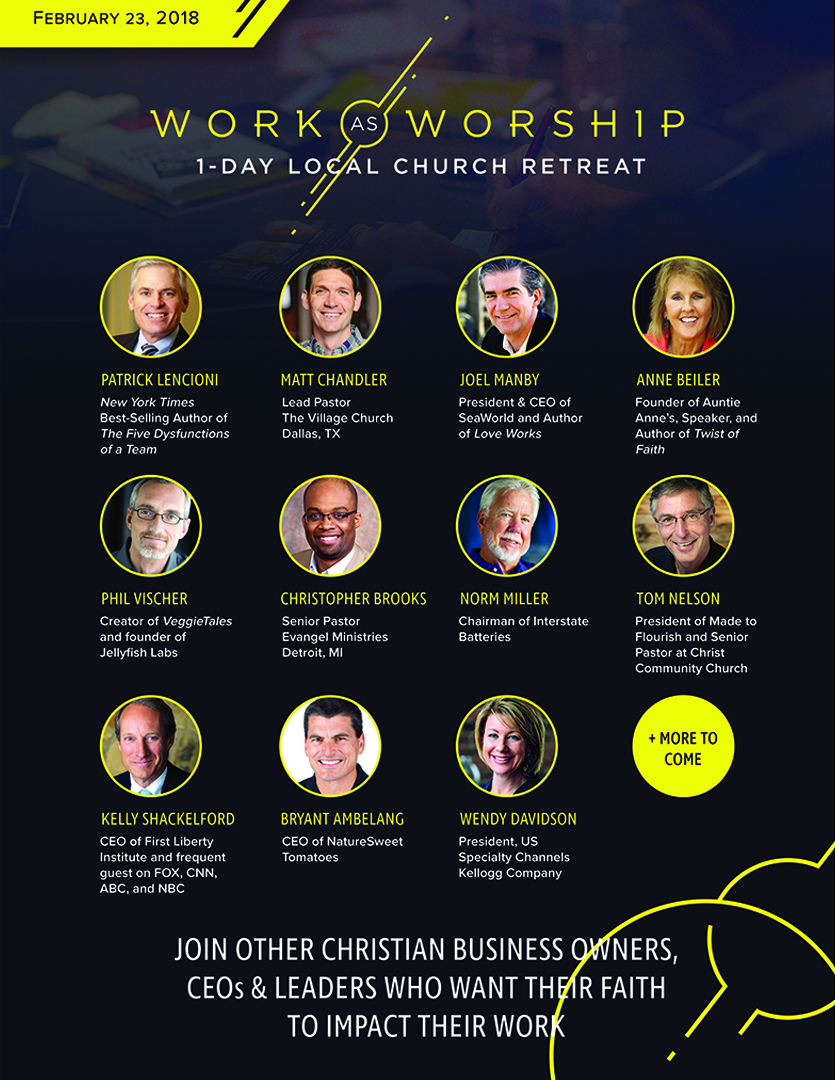 If this retreat interests you, please join us on Friday, February 23 from 7:30 AM–2:30 PM at the Realm. The cost is $25, and includes a light breakfast, lunch, and a book giveaway. We'll see you there!